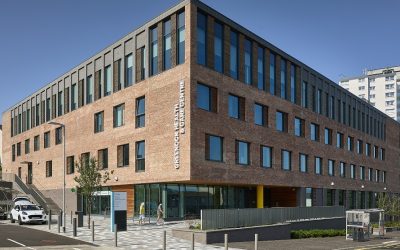 We are delighted that Greenock Health and Care Centre won Architecture: Health Building or Project of the Year at the Scottish Design Awards last night.
The £21 million centre, designed by Hoskins Design and constructed by BAM Construction, was created through a partnership between Inverclyde HSCP, NHS Greater Glasgow and Clyde (NHSGGC), Inverclyde Council, Hub West Scotland and the local community.
As well as modernising the existing facilities, the new site makes services more integrated, accessible and efficient for patients and service users, while contributing to the wider goals of community regeneration and addressing health inequalities.
read more