West Territory
The West hub Territory is one of five territories which have been established across Scotland, each Territory has a population of approximately 1.2million people within its operational boundary. With an operational boundary defined by the Greater Glasgow and Clyde region, the West Territory is serviced by one health authority; NHS Greater Glasgow & Clyde and six local authorities: East Dunbartonshire; West Dunbartonshire; East Renfrewshire; Renfrewshire; Inverclyde and Glasgow City Council. These organisations together with a number of other diverse Public Sector organisations are the Clients within the Territory.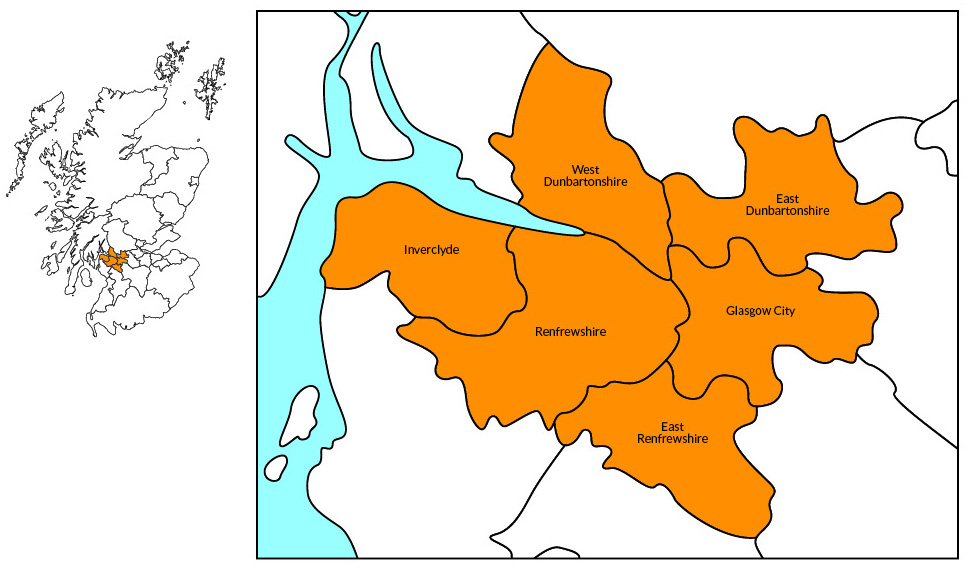 Territory Programme Director
As Territory Programme Director Bill Martin is responsible for providing guidance and support to public sector participants in using the hubWest procurement model.  Bill is located within the hub West Scotland (hWS) premises in Glasgow; this facilitates a close working relationship with the hWS team and fosters the collaborative approach which is a major strength of the Partnership.
Bill undertakes this role in addition to his current role as Territory Programme Director in hubSouthWest and brings considerable project delivery knowledge and experience gained from his work in both the Public and Private sectors of the construction industry. Bill reports to and supports the Territory Partnering Board. 
Tel: 07826 893720
Email: bill.martin1@nhs.net