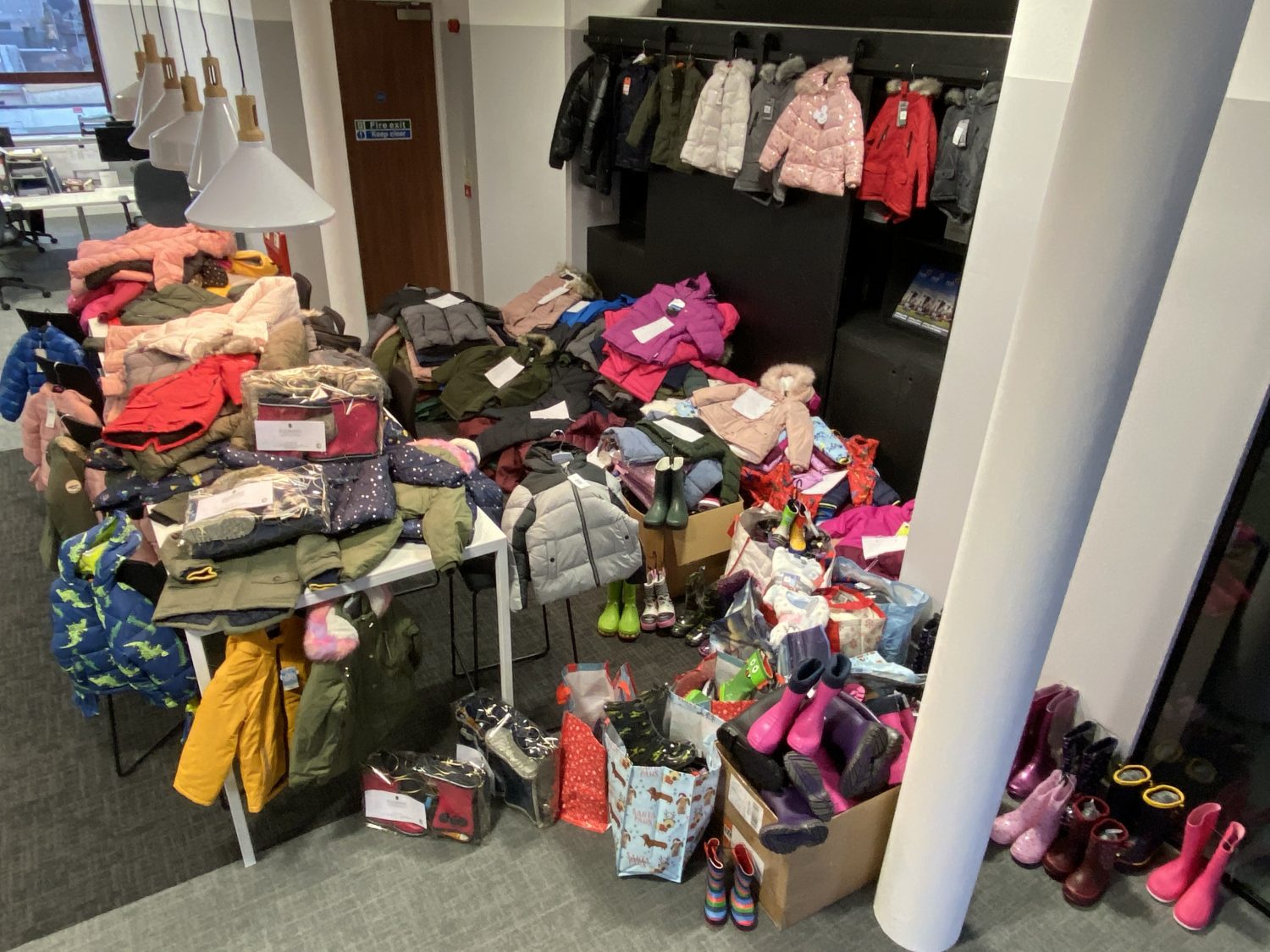 Winter warmer appeal goes from strength to strength
This year the hub West Scotland Winter Warmer appeal for our charity PEEK (Possibilities for Each and Every Kid) has really touched the hearts and minds of people far and wide. 
Last year our campaign reached out to our Supply Chain and the wider construction sector but to our amazement and delight, this year's message reached a much wider audience and the response has been breath taking:  Families, schools and individuals have responded to the opportunity to make a difference to the lives of children in Glasgow and they have come in droves laden with donations of warm winter coats and boots.
We've had donations from near and far including the South of England and even one lady who heard about our appeal who lives in Iceland – she knows how cold the winters get and just could not bear the thought of a child going to school without a warm coat.  We are humbled, grateful and inspired by this kindness and generosity.
Our appeal comes to an end this week and we would encourage anyone else willing to donate a new coat or  boots to get in touch as soon as possible.