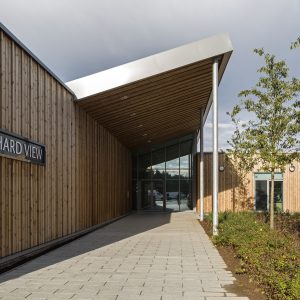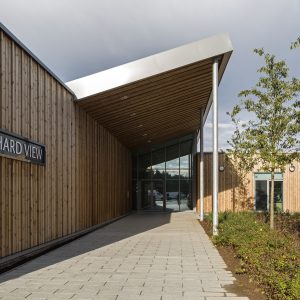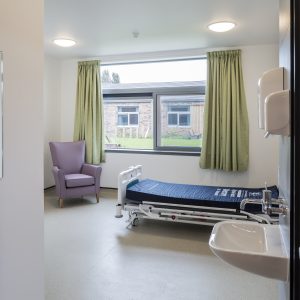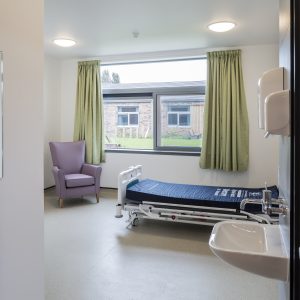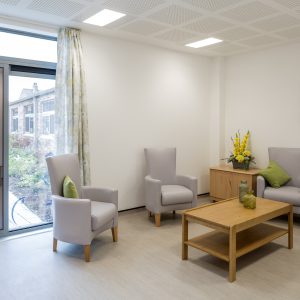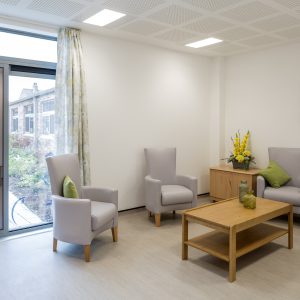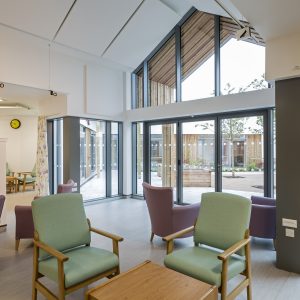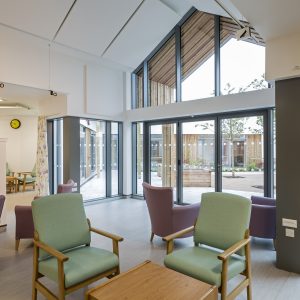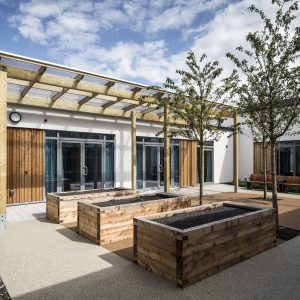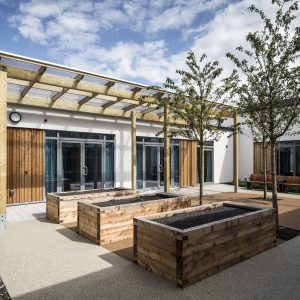 Orchard View
Orchard View is a single story care facility located adjacent tot eh existing Inverclyde Royal Hospital in Greenock.  The facility provides continued care and mental health accommodation to adults and older people, with a particular focus on delivering a dementia friendly environment.
The centre is designed to provide a clear orientation, way finding and ease of movement for patients, visitors and members of staff.
The public spaces are located neat the building entrance; creating a vibrant atmosphere around the café.  The patients' bedrooms are more private and tranquil with views of the gardens or the internal landscaped courtyards.
NHS Greater Glasgow
and Clyde
Morgan Sindall Construction
Civil and Structural – Baker Hicks
Mechanical and Electrical – Hawthorne Boyle
Quantity Surveyor – Alan & Hanel

VALUE OF WORK TO SCOTTISH SME'S


Awards