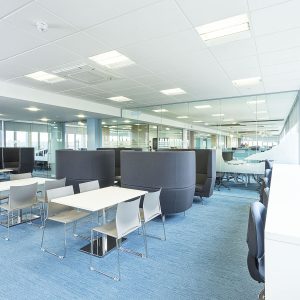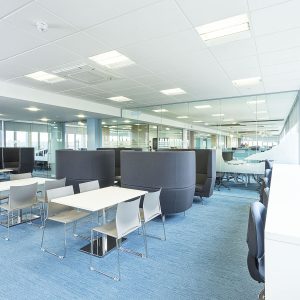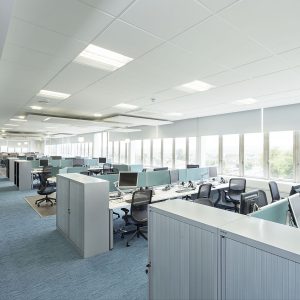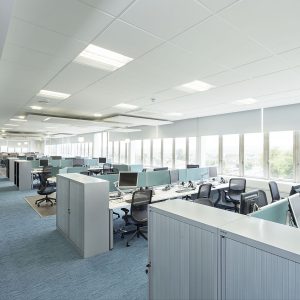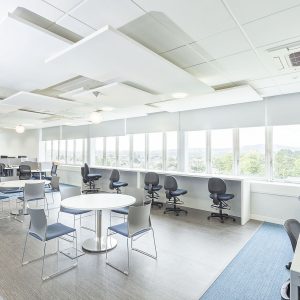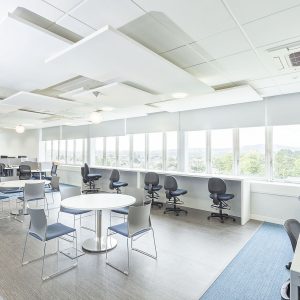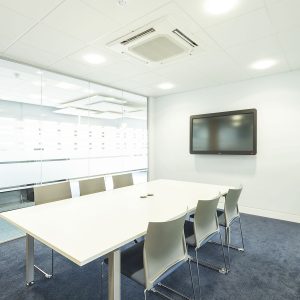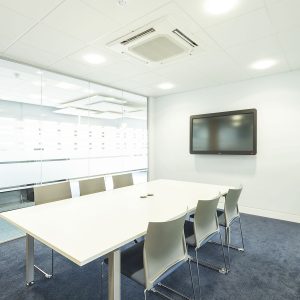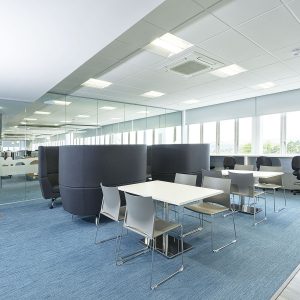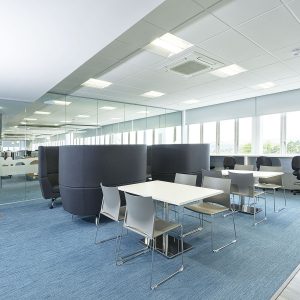 Garshake Office Refurbishment
The refurbishment project was used to trial a flexible working model for the Council prior to scoping their mew contemporary office space to be built in the town centre of Dumbarton.  The project involved a full review of staffing needs, work spaces and ICT service requirements.
The result was a modern office environment designed to test an agile working model, including flexible meeting spaces, an open plan kitchen / meeting space and different types of furniture.
West Dunbartonshire
Council
Mechanical and Electrical – Baker Hicks
Quantity Surveyor – Axiom