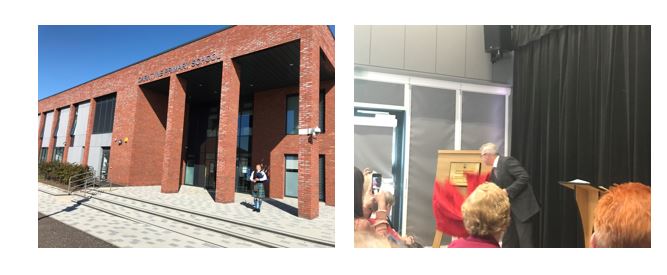 Official Opening of Carntyne Primary School
Carntyne Primary School, for our Partner, Glasgow City Council, was officially opened today, Friday 20th  September by Councillor Chris Cunningham. 
Delivered on time, within budget and designed and constructed to provide a very high quality learning environment, it is another excellent illustration of the benefits of our collaborative partnership approach.
The £7.5m striking new school accommodates up to 231 pupils and provides an inspiring learning environment with a fresh contemporary look and feel, coupled with a high quality finish throughout the school.   
Carntyne is one of two primary schools recently delivered for our partner Glasgow City Council and we are thrilled to have had the opportunity to deliver such important facilities and demonstrate our passion for delivering to the highest standards of quality and value for money.