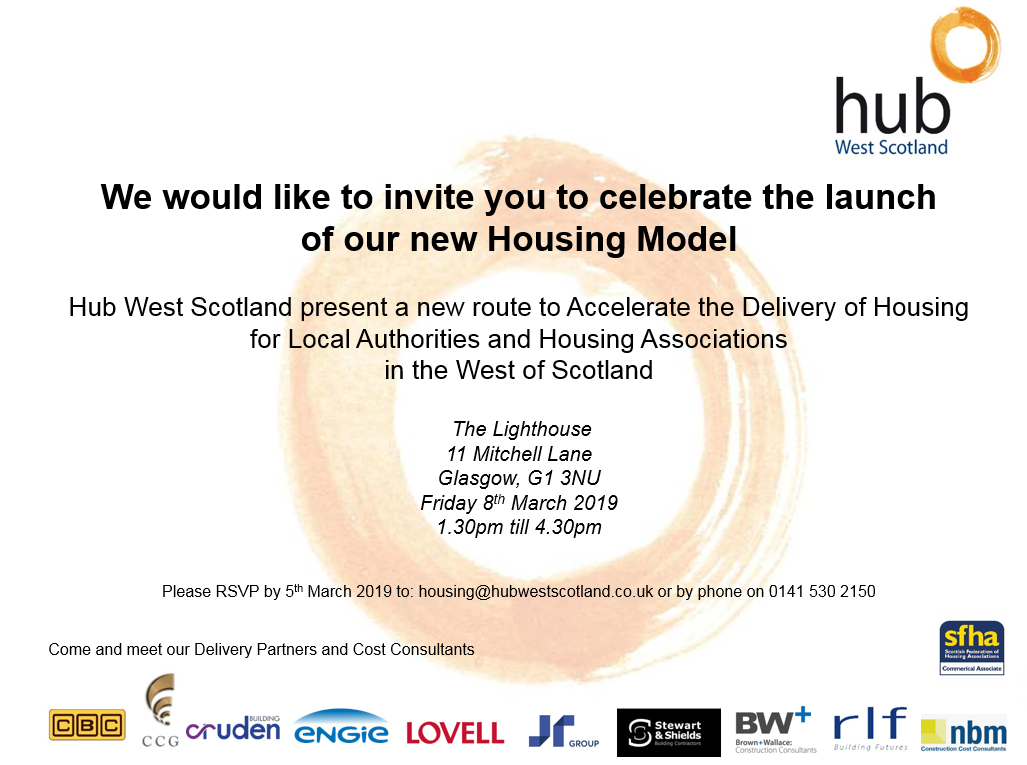 Hub West Scotland Housing Model Launch
We are delighted to announce that our Housing Model will be launched on Friday 8th March at The Lighthouse in Glasgow.  The drop-in event takes place from 1.30pm to 4.30pm.
The event is an opportunity for local authorities and housing associations to understand more about the speed and flexibility of the new model, meet our Delivery Partners and gain a greater insight into the service that hub West Scotland can offer.
The model is unique and differentiated from other housing procurement frameworks as it accelerates the delivery of housing through collaborative working.
To register for the event or to discuss any other housing opportunities please contact us at housing@hubwestscotland.co.uk