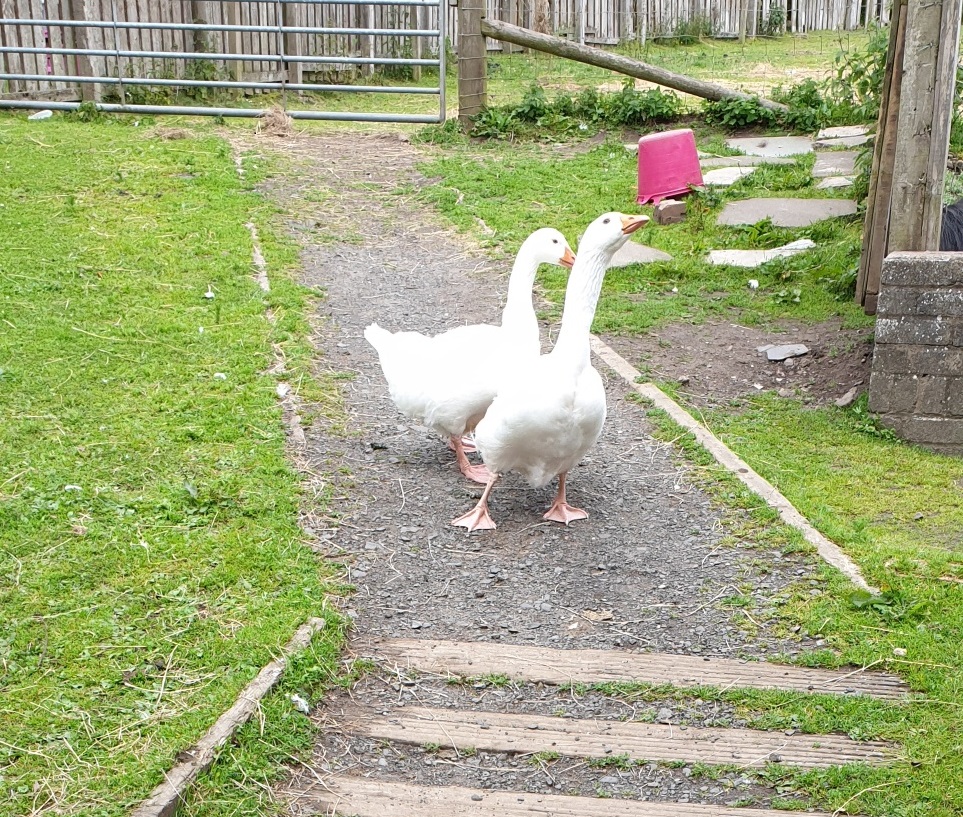 Hub West Scotland 'Helping Hands' Project 2019
Monday 16th to Friday 20th September
 With your helping hands, we can make Lamont Farm Project the best it can be!
Hub West Scotland 'Helping Hands' Project is about coming together with our supply chain to make a real difference to our local communities.
Many of you were involved in our first Helping Hands project at the end of 2017, where the hWS supply chain helped transform the Harestanes Community Centre in Kirkintilloch. Thanks to your efforts, local groups of pensioners, school children, toddlers and Brownies can enjoy the much improved facilities.
This year, we're asking if you can help give the beloved Lamont Farm Project in Erskine a much needed revamp. Together, we can make comfortable homes for rescue animals, a safe working environment for volunteers and staff, and an attractive, welcoming destination for visitors.
Why Lamont Farm Project is so important
Lamont Farm Project was established in 1977, when a group of individuals had a strong desire to create a local education and community facility. It was the first City Farm in Scotland, and remains a popular attraction for young and old, with around 10,000 visitors annually.
As well as educating people about animal care and welfare, Lamont Farm Project also offers other incredible services. Their outreach visits to schools, nurseries and nursing homes allow a wide variety of people to enjoy experiencing animals. Barnaby the pig, in the picture below, was a huge hit at a recent animal therapy session for a dementia group in Paisley.
Lamont Farm Project provides the majority of its services free of charge, to allow everyone to experience, enjoy and learn about animal care and welfare. This means the farm relies heavily on grants and donations to be able to run their initiatives, care for the animals and maintain their facilities. Money is extremely tight and the facilities have become run down and uninviting. The farm needs our help to turn things around.
How you can help
From unsafe cracked paths and inaccessible areas for wheelchairs, to essential upgrades on animal enclosures and new equipment for the kids play area, there's a long wish list!
Could you help with expertise, materials, labour, volunteers or cash to transform this much-loved community resource? Your help, whatever way you can, will be much appreciated and make a real difference to rescue animals and the wide variety of people who enjoy the services Lamont Farm Project has to offer.
As with Harestanes, this Helping Hands project will be managed by Kier Regional Building, who are the contractor on the hWS refurbishment of Paisley Town Hall. The project will take place between Monday 16th and Friday 20th September.
If you have any questions, or need any additional information, don't hesitate to get in touch with hub West Scotland. 
Thank you!