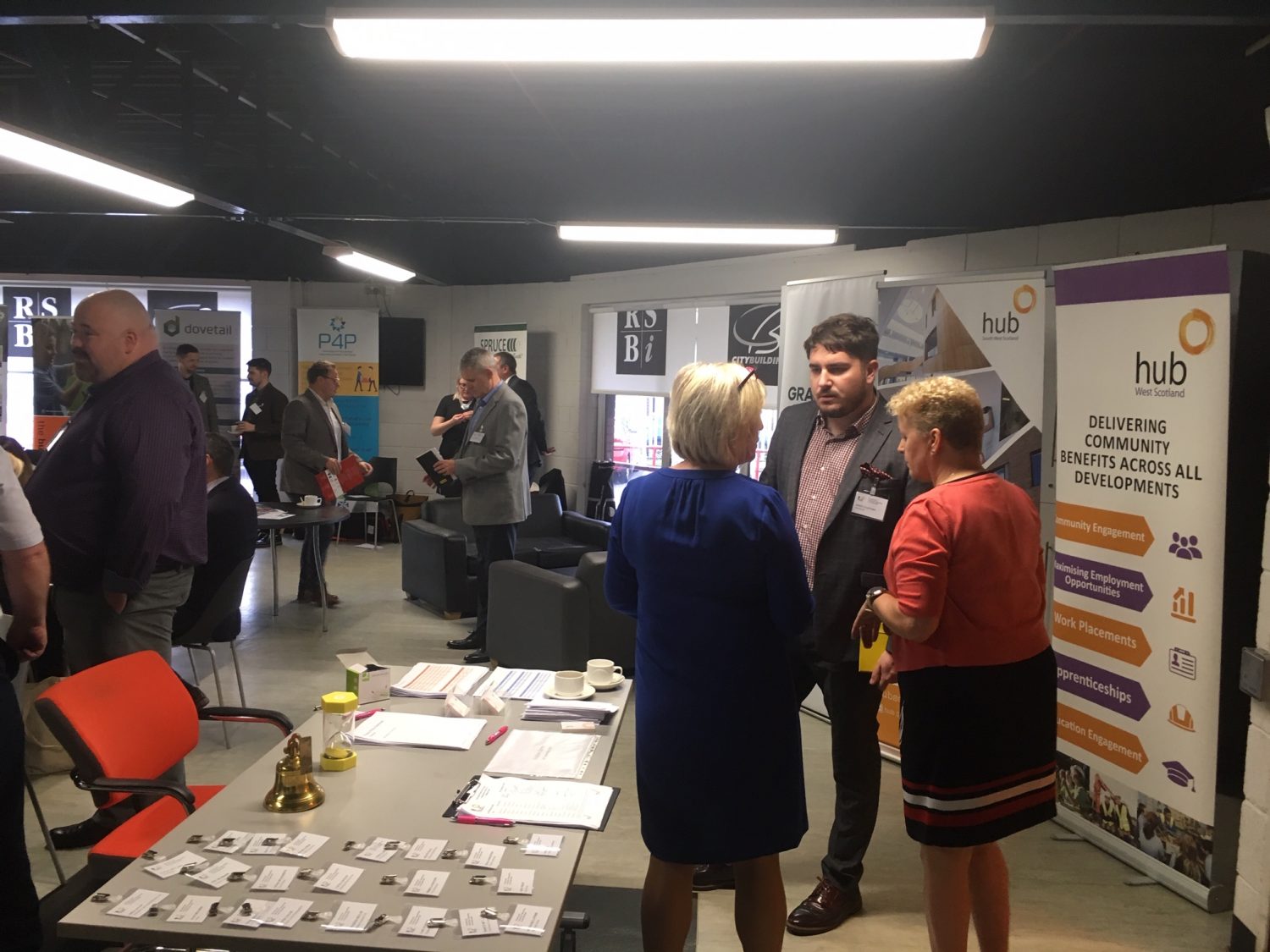 Hidden Gems
'hWS were delighted to welcome a wide selection of supported businesses, supply chain members, Scottish Government and NHS to their Hidden Gems' event this week.
Hosted at the premises in Glasgow of RSBi, one of Europe's largest supported manufacturing facilities, the event recognised the social and economic impact that supported businesses and social enterprises deliver to their communities and to Scotland as a whole. The day provided 8 such organisations with the platform to highlight the range of products and services they provide and to engage with the construction industry to identify opportunities to work together.
The event was hosted jointly by hub West Scotland and hub South West. ' Many in the construction industry recognise the benefits to individuals and wider society that supported businesses provide,' said Dave Brown, Community Investment Manager for hWS. 'What today has further demonstrated, however, is that they can also be strong, commercial enterprises who can become welcome additions to the supply chains of our leading contactors. The connections made today will hopefully lead to significantly more opportunities for supported businesses with the supply chains of both hubs'.