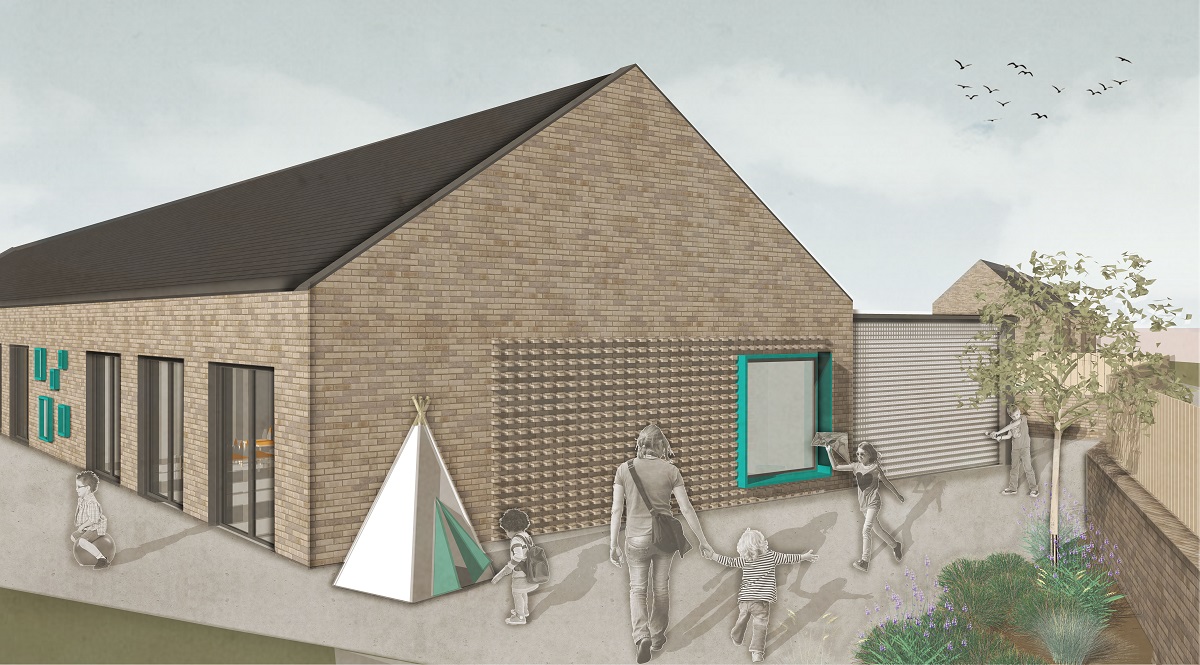 Financial close achieved for Larkfield Early Years
Parents, carers and toddlers in south west Greenock will soon be enjoying the benefits of a brand new nursery, as work starts this month (19th October 2020) on the £2.8m Larkfield Early Learning Centre.
This is the seventh educational project to be delivered by Inverclyde Council with its development partner, hub West Scotland. Designed by architects Holmes Miller, civil and structural engineers Baker Hicks and mechanical and electrical engineers Hawthorne Boyle, the facility will be delivered as a tandem build in two phases, comprising new build early learning centre, followed by the demolition of the existing school with the area reinstated to soft landscaping. The construction work will be carried out by CCG Scotland Limited.
The new facility is part of a major expansion programme which has seen the amount of free early learning and childcare provided to all three and four-year-olds – as well as two-year-olds whose parents are on benefits or a low income – virtually double from 600 hours a year to 1,140 hours.
Work is complete, underway or planned at five schools, six children's/family centres and two nurseries to extend or create classrooms or outside spaces.
Councillor Jim Clocherty, Inverclyde Council's convener of education and communities, said: "We already have some of the best educational facilities in the country here in Inverclyde thanks to the council's unprecedented investment in primary, secondary and early years buildings in recent years.
"That investment is continuing with the creation of a brand new nursery for children and families in the Larkfield area and I'm delighted that we've reached a key milestone in this project.
"We want to make sure all our young people have the best possible start to life and to their education and a new, high-quality nursery environment will help towards that."
Iain Marley, CEO of hub West Scotland, said: "We are proud to partner with Inverclyde Council and manage the delivery of this important investment which will provide very high quality indoor and outdoor learning facilities."
David Wylie, CCG managing director, said: "We are delighted to achieve financial close status on Larkfield Early Learning Centre, our second early years centre in as many months.
"Working with our partners Inverclyde Council and hub West Scotland, CCG will continue to deliver a high-quality learning environment for young people across the local authority and we look forward to commencing works."