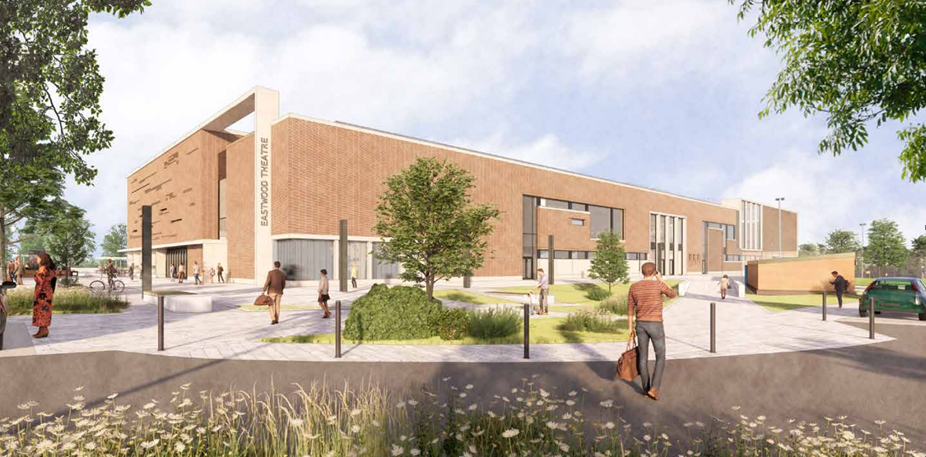 Hub West Scotland is delighted to have been appointed by East Renfrewshire Council to deliver a fantastic new leisure and theatre facility which will see the replacement of the existing facility and a significant investment in Eastwood Park.
The new facilities will comprise: a swimming and teaching pool providing flexibility for lessons, a large sports hall and gym with fitness studio, gymnastic space, library, café, studio theatre, rehearsal space and theatre bar.
Our appointment recognises the powerful combination of value for money, local community investment through education and employment and technical capabilities that we offer.
We are pleased to confirm that hub West has appointed BAM Construction as the main contractor for the project who will be instrumental in supporting the team to deliver this complex facility. They join the existing team which includes Turner Townsend, Stallan-Brand, Baker Hicks, Wallace Whittle, Oobe, Theatre Projects and Jensen Hughes.